Bone & Joint

Western is a global leader in bone and joint health research. Investigators from a variety of disciplines employ the latest imaging technologies as they seek to discover new preventative, rehabilitative, medical and surgical therapies, diagnostic techniques, and medical and assistive devices.
Bone & Joint News
For more than three million Canadians suffering from osteoarthritis, getting out of bed in the morning or opening a jar can be a serious challenge.
---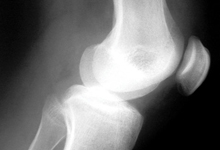 The investigative team from Western's Bone and Joint Institute is hoping their latest study, which analyzes the cost-effectiveness of the procedure, will make a broader impact on the health care community given its implications on the value of treatments for the more than 250 million people worldwide affected by knee OA.
---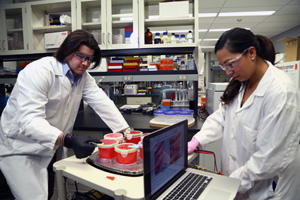 Whole-body vibration platforms are used to treat a wide range of musculoskeletal disorders like osteoporosis, osteoarthritis and back pain while athletes employ vibration training machines to increase muscle strength. Surprisingly, before this study, there was very little known about the effect of whole-body vibration on joint tissues.
---
Announced Monday, Musculoskeletal Health has been named the university's second Cluster of Research Excellence. The cluster will be supported by a $5-million funding commitment from the university over five years.
---
Western University has taken another bold step toward positioning itself as a global leader in research and innovation in musculoskeletal (MSK) health by establishing The Bone and Joint Institute.
"Bone and joint disorders are the leading cause of disability in Canada and there are hundreds of millions of people around the world suffering from these conditions," said David Holdsworth, a researcher at Western's Schulich School of Medicine & Dentistry. "By bringing together Western researchers from many disciplines at The Bone and Joint Institute, we have the opportunity to make great strides forward in helping these people maintain lifelong mobility."
---
While more than 120,000 Canadians have pacemakers – and an estimated 25,000 new ones are implanted each year – these patients are unknowingly putting themselves at risk of a lower standard of care down the road.